On Monday I went to the Kunsthistorisches Museum in order to see the Tizian exhibition. There are some notable loans at the exhibition, however, the painting that I was most impressed by was The Return of the Herd by Bruegel.
There are at least two interesting things about this painting. First, the artist depicted an event that does not exist in his home country: in the Alps, the cows spend the summer on the mountain, the Alm, and in autumn they return to the valley. Bruegel knew about this because he crossed the Alps on his way to Italy, although it is not known where exactly he crossed the Alps.
The second interesting thing is the landscape: as most Old Master's paintings, this work does not show an existing landscape, it's a fantasy landscape. However, it is clearly visible that Bruegel knew how mountains actually look like. I think only a person who paints or photographs landscapes can truely understand how creative it is to invent landscapes. It is difficult enough to depict an existing landscape. Many landscapes on Old Master's paintings remind of existing landscapes somehow but they hardly ever really show existing landscapes. It's a different kind of realism. The Return of the Herd is a very realistic painting in the sense that Bruegel probably acutally saw a similar scene on his journey through the Alps. But he did not see this exact scene. I think the landscape in this painting reminds me of northern Italy. E.g. the landscape in the background of the Rolin Madonna by Jan van Eyck - it was probably inspired by the Oberes Mittelrheintal rather than the Wachau because the Oberes Mittelrheinral is closer to the Netherlands.
On Tuesday I made a hike in the Semmering area. I went up to the Hirschenkogel with the cablecar, from there to the Sonnwendstein and then I walked down to Semmering. The hike is recommended as a winter hike on the official Niederösterreich/Wiener Alpen tourism website. It is marked as easy but... well... it's easy in the sense that it's not rock climbing but quite a few parts of the way down are rather exposed, and, of course, it's pretty steep. Although, well it is mentioned in the description of the hike that one should save the number of the Bergrettung in the cellphone. And it is also quite long for a winter hike. The snow froze on the legs of my trousers. I think I need Gamaschen. But I was able to take some nice pictures.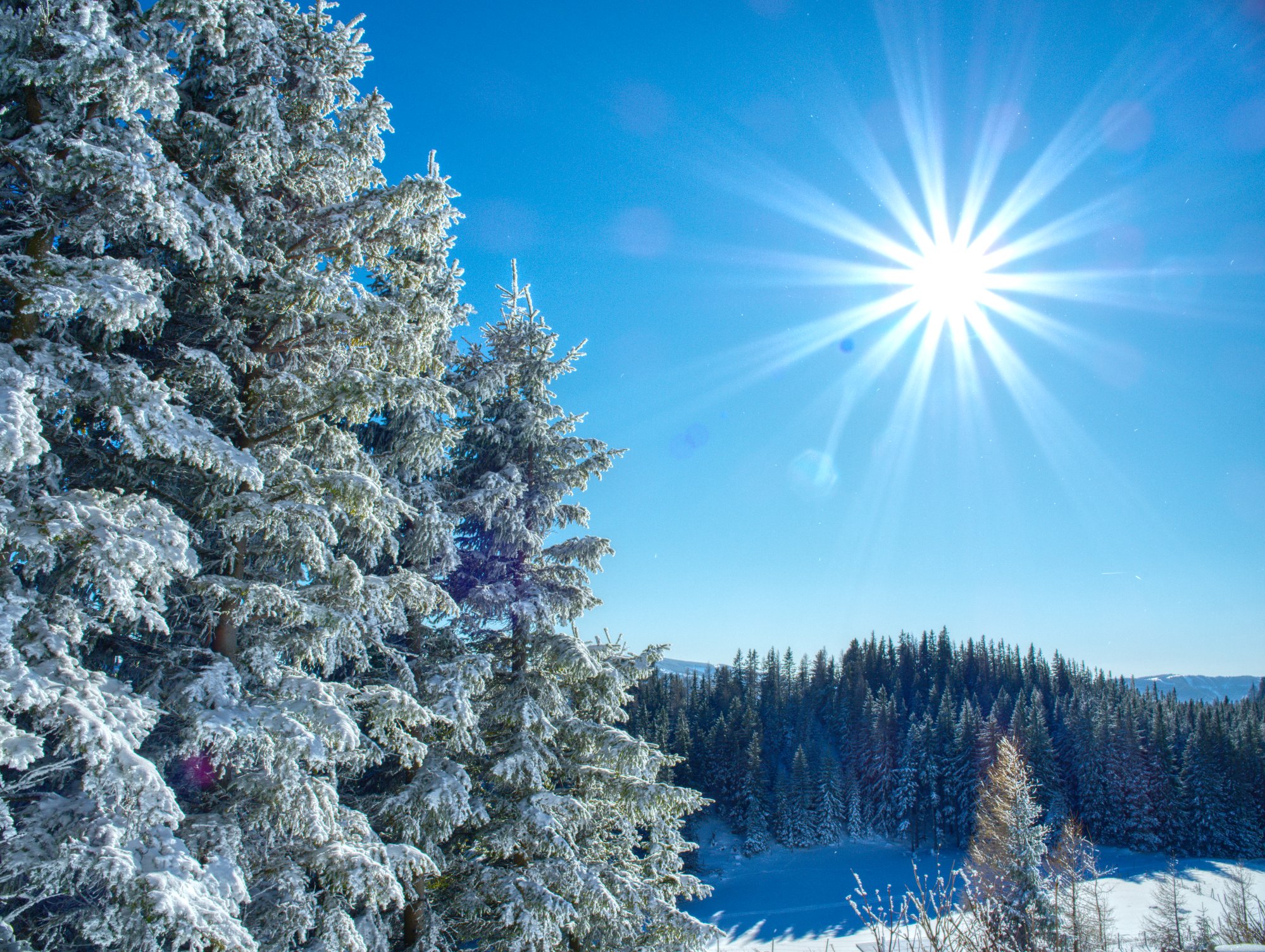 Anyway, my recommendation: buy a return ticket for the cablecar, go up to the Sonnwendstein and then back to the cablecar on the same trail. There is not much to photograph on the direct way down from the Sonnwendstein to Semmering.