So I have been wandering around during the past weeks...
Yesterday I went to Frankenfels and explored the Taubenbachklamm. But it's not worth the risk and the effort. It's a relatively short hike but it's a bit dangerous - although, there is a plate at the beginning and at the end of the trail stating that the trail is only recommended for experienced hikers. Anyway, it's intermediate to difficult. You need to climb uphill at least 250 meters. And there is really nothing to photograph. Afterwards I wanted to see the Nixhöhle, but it was closed. It is open from April to October but it has strange opening hours. I think the Nixhöhle only is enough for a day trip. From the train station to the entrance of the cave you need to walk at least 2-3 kilometers, the last part being easy but quite steep, so it is exhausting, especially in the summer. And I think the cave itself is also quite long.
However, on May 26 I walked one part of the end of the classic BergeSeenTrail and that was a really great day. I walked up to the Grünberg from Gmunden Seebahnhof, and from there I hiked to the Laudachsee and back to the Grünberg. And finally I took the cablecar to go down to Gmunden again. The trail up to the Grünberg is long, steep and exhausting but technically not so diffucult. So it's a good exercise. Of course, before I went down with the cablecar, I visited the Baumwipfelpfad Salzkammergut which is also really awesome.
This is the view from the Baumwipfelpfad: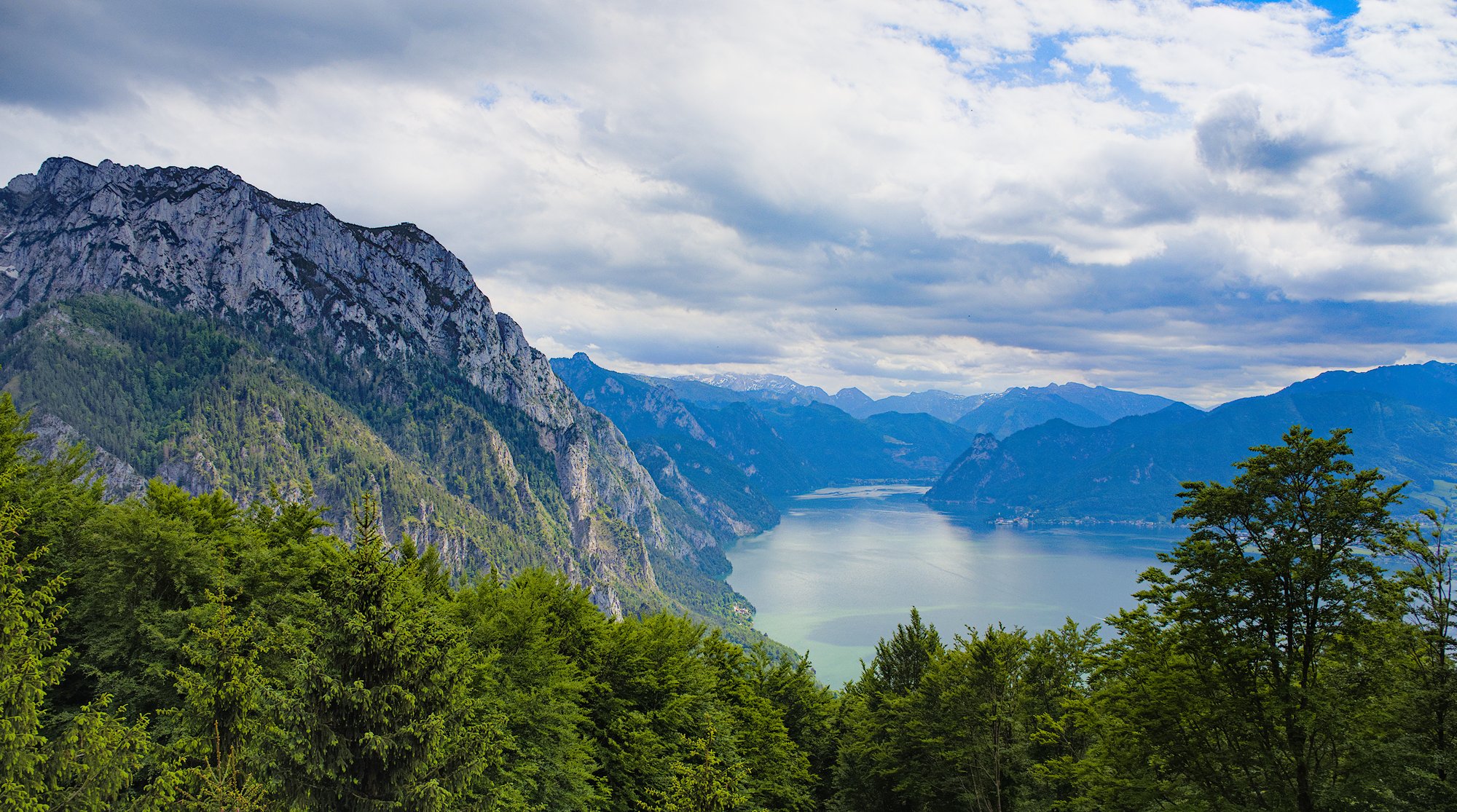 I also made two hikes in the Nationapark Donauauen, the first one near Orth and der Donau and the second one around Stopfenreuth. They are ok, but they would be nicer if there were more water in the Danube. They are ok afternoon trips.
I took these photos with my new M.Zuiko 12mm f/2.0 near Stopfenreuth: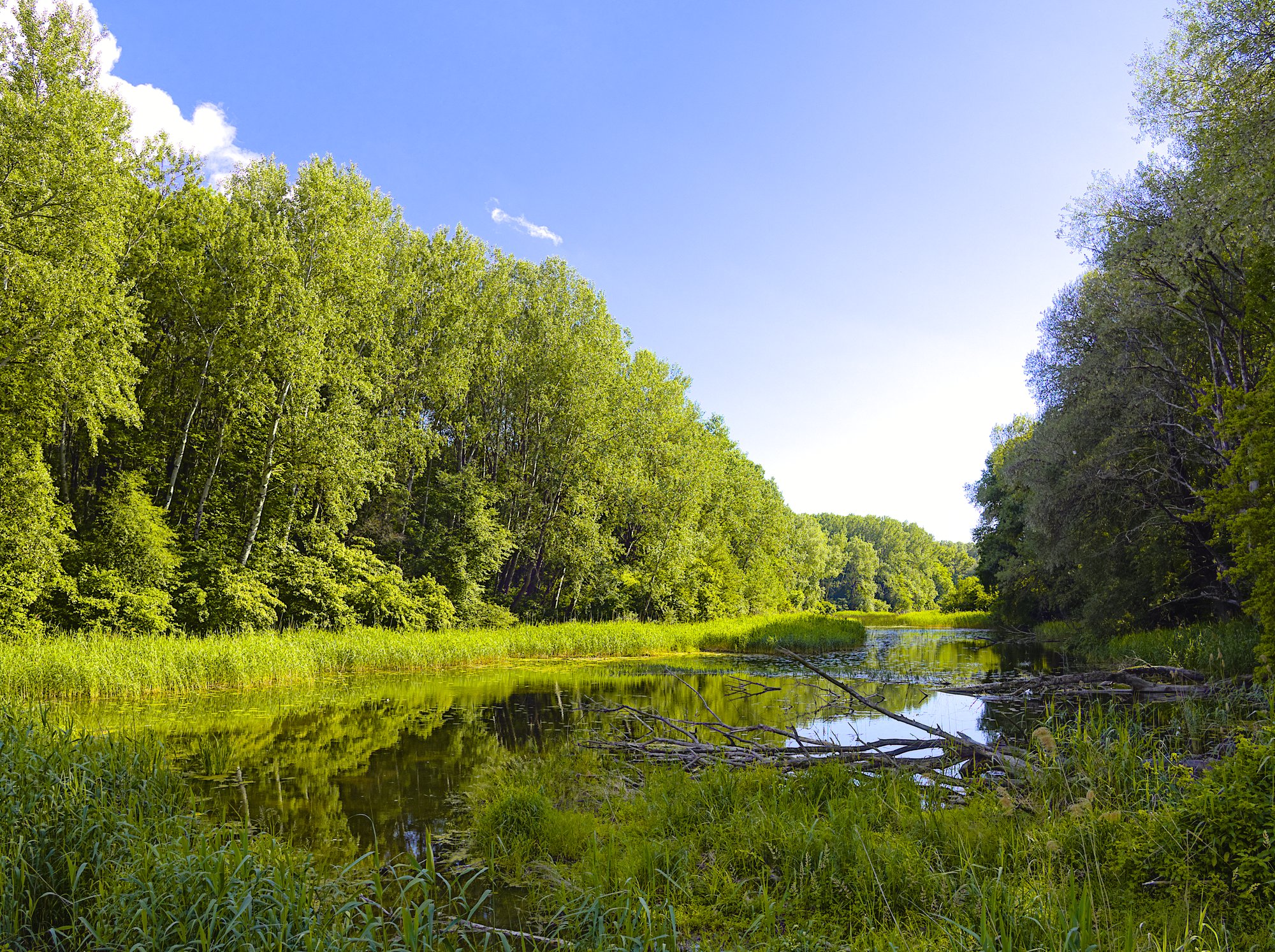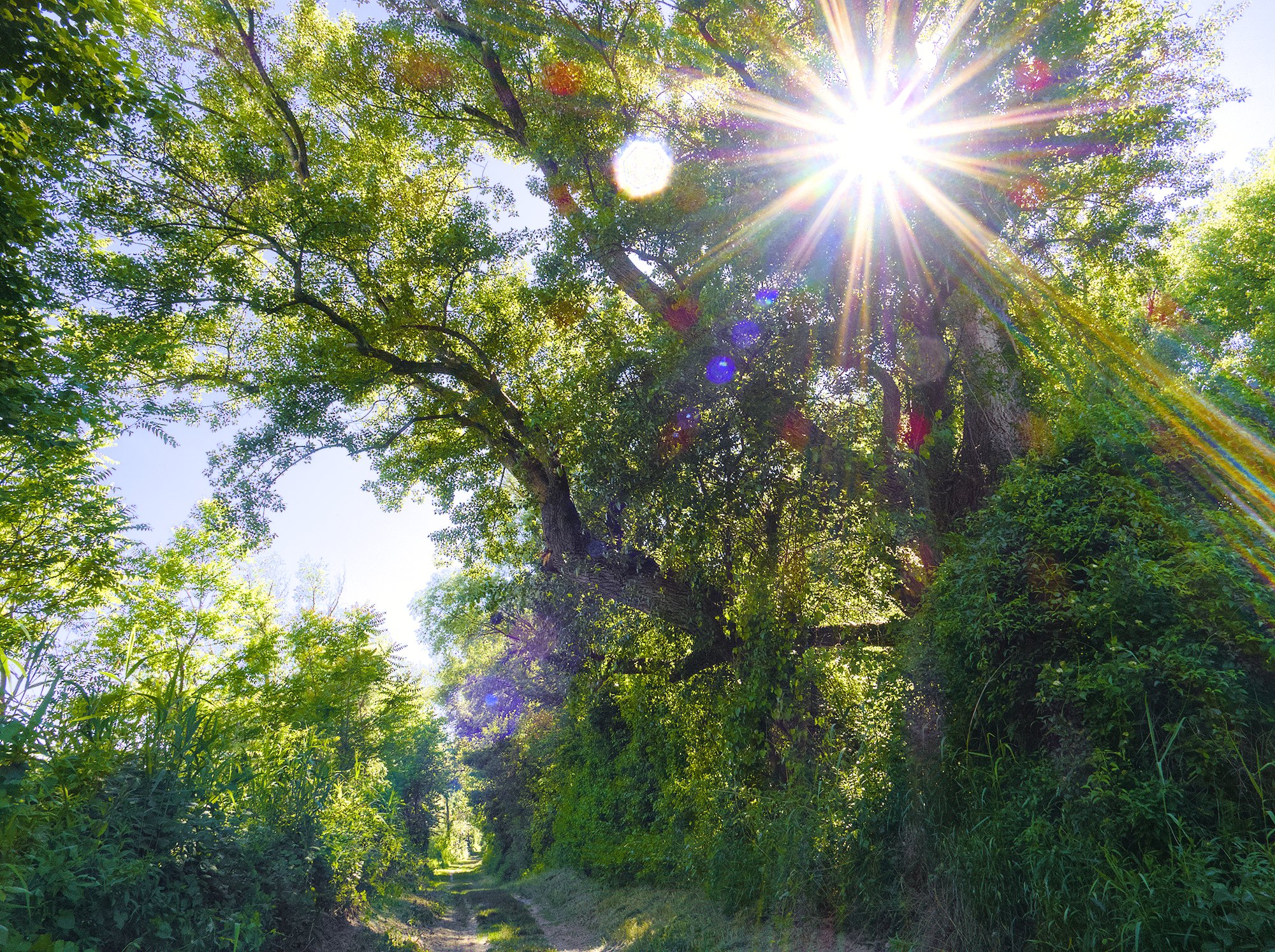 Since this is a really lightweight lens, the camera does suffer quite a bit from shutter shock. I have this camera since almost two years now and I have been suffering from shutter shock since quite a while now. Unfortunately, I only found out after this shooting that my camera actually has an anti shock setting. My previous camera did not have a hibrid shutter, not even an electronic shutter. However, since yesterday's hike was kind of a flop, I could not really test this setting yet.