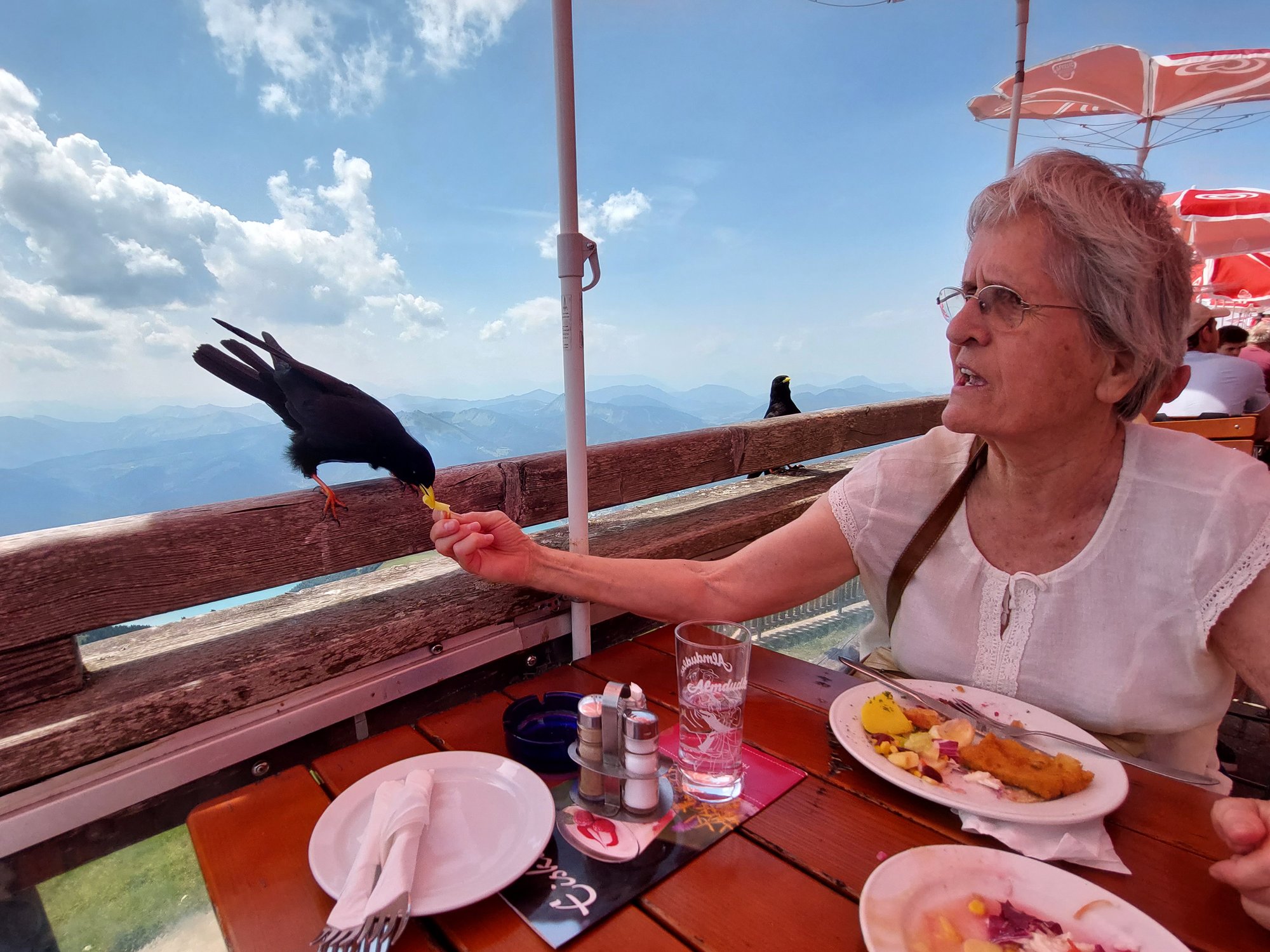 The lady on the photo is my mother, what she is doing is obvious. As I had planned, we went up to the Schafbergspitze from Sankt Wolfgang im Salzkammergut with the Schafbergbahn. It's probably the most spectacular viewpoint in the Salzkammergut. You can see several lakes from there. We had lunch at the Haus Schafbergspitze, we were lucky that we found an empty table. As soon as the meals were there, several blackbirds gathered around us, three or four. They were very polite and did not take away our food, but I knew that they wanted to be fed. But they did not eat everything that they were offered, I think they like French fries best, but apparently they don't like salad and vegetables. They only visit tables where they see food they like.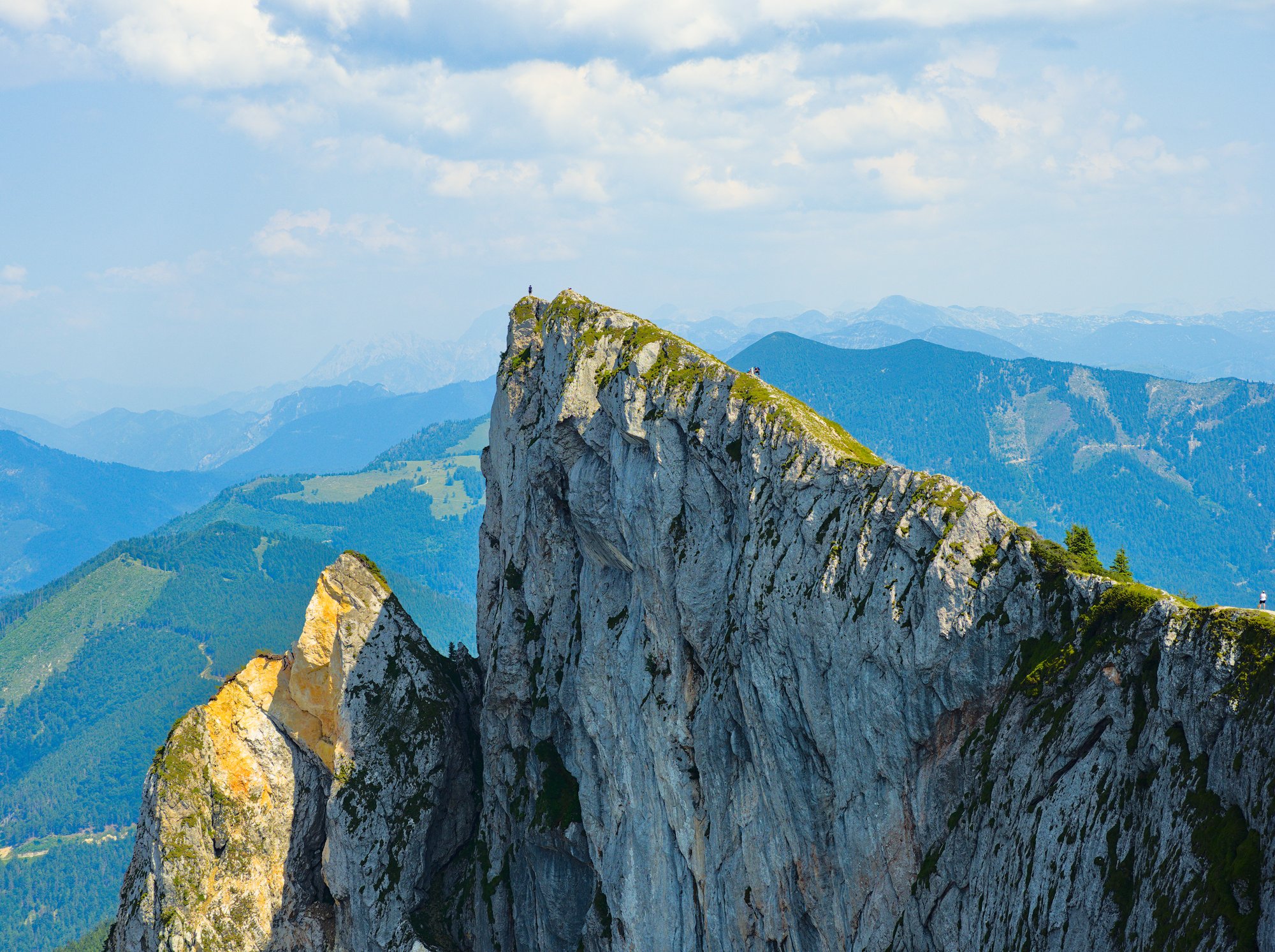 This is also a view from the Schafbergspitze, I think this rock is called Spinnerin.
Originally we had planned to go there last week in order to use my ÖBB Vorteilscard Geburtstagsreise, but the weather was not good on that day. Instead we went to Hainburg which is also a very nice destination.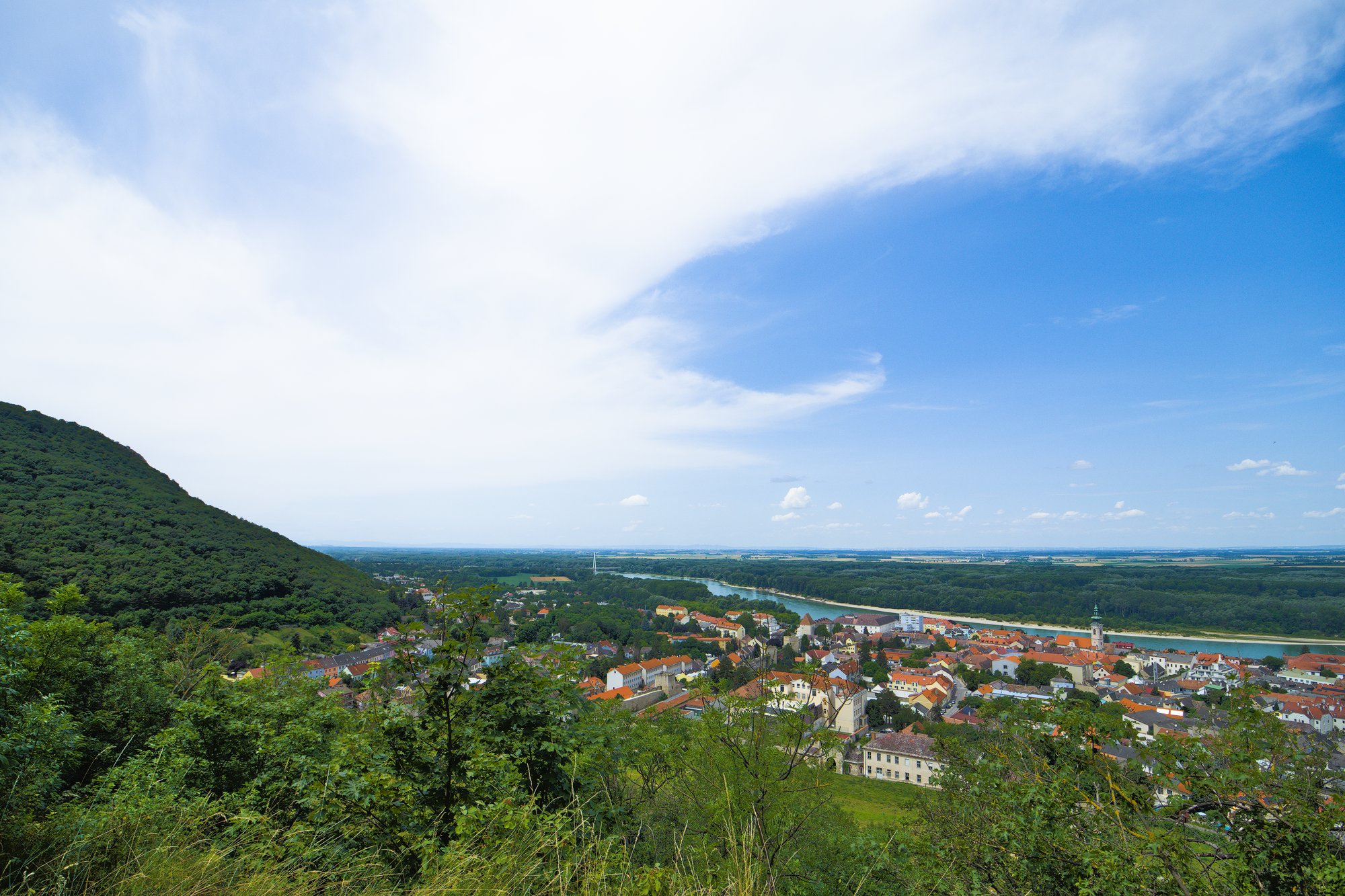 This photo does not actually look so spectacular but the view of the city and the Danube from the Schlossberg is really great. The hike is not quite as mini as described in "Kompass Wanderlust Österreich" though. Anyway, highly recommended, underestimated and definitely one of the best trips/hikes close to Vienna.
Göttweig and the Seegrotte Hinterbrühl are also on the schedule now. But I think I need to spend some real holidays, to relax, at least a week. Lunz would be a possibility, but maybe also Litschau? I think I don't even know what holidays and relaxing are. I am a bit afraid that relaxing could be boring. Do I even know how to relax? Or would it only turn out as another photo hunt? I think I really need to spend more time outside of this city in the countryside, but I still need to finish two projects and there are other obstacles as well...
By the way: I set up Matomo for this website some weeks ago and apparently there are a lot of Mac and iOS users among the visitors, like a third of them, not sure why.